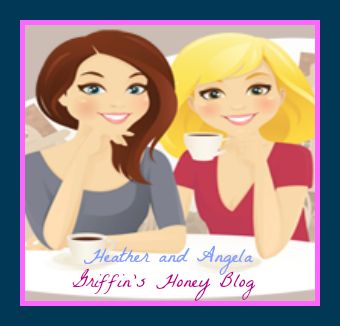 ABOUT ME, Owner, Editor, Senior Blogger- HBIC

My name is Angela. My son, Griffin, who is now 13 years old used to call me Honey instead of mom when he was a baby, toddler and small child until about the age of 7. That is how the name Griffin's Honey Blog came about. I started this blog many years ago to share my love of savings money. I started off by posting free things, coupon deals, and internet deals I would find that would help others like myself. Over the course of time, the blog evolved into product reviews and giveaways for our readers. I say our because a few years ago I was joined by a reader, now friend and fellow blogger, Heather Pfingsten.
In the past two years I made some HUGE life changes. I separated from and divorced my son's father whom I was with for over a decade. In fact, all of my 20's. It was hard starting over but I believe that we are both much happier now. I am now in a relationship with my high-school sweetheart after re-connecting and we just bought our forever-home in Dimondale, Michigan on the Grand River. I also changed jobs after 10 years which was almost as life-changing as the divorce. You could say when I turned 30, I decided that my life needed a complete make-over. I am a firm believer that if you are unhappy and you have exhausted all of your resources to fix it, you just need to get out and start over. So that is what I did! It wasn't easy and I will never claim to anyone it was. Both changes were the hardest thing I have ever done in my entire life. I cried…a lot. But I can tell you that it was worth it. Though it hasn't been completely strawberries and roses. In August 2015 I found out that I was pregnant but soon after, miscarried. It was very hard to one day be excited and thinking about baby names to the next day grieving a love lost before you got a chance to meet. In this huge transitional period in my life, I kept the blog up, but I didn't maintain it daily like I had been in the past and I think you can see why that happened.
I'm looking forward to life now. I have so many things to be grateful for. My beautiful son, Griffin, my boyfriend and hopefully not too far away husband, Brian, my two kitties Sky (Calico) and Tiger (Orange Tiger). As I stated before we just bought our forever home, a Mid Century Modern built in 1954 with original features right on the Grand River. It's a breathtaking view in the morning. I love my job and everyone I work with- By day I am an Account Manager with an Insurance Agency who writes large commercial accounts. And I have some wonderful friends and family that I have chosen to surround myself with. Including my best friend, Jennifer, whom has been my friend since I was just 2 years old. I really can't ask for more in life. I am already so rich and blessed.
Ten things about me you may find interesting:
1.I am a very compassionate person. I have a big heart for the poor and like to give back whenever possible.
2.I stand for social equality and justice. I don't tolerate injustice or bullying well…in no capacity.
3.I have an anxiety disorder which include panic attacks. One of the things I'd like to do is help put an end to mental illness stigmas so more people feel comfortable and open with getting help.
4. While I may seem outgoing, I am actually an extremely introverted person. You'll likely not see me in large group gatherings. It's just not me.
5. I am an avid collector of Pyrex (the dishes your mother and grandmother had) and other dishes alike
6. I am also into all things Mid Century Modern. Brian likes to say I am really just an 80 year old woman trapped inside a 30-something body
7. I love food. Looking at me you can probably tell. I ain't no size two but I can shake it like I'm supposed to do (and yes I have a cheesy sense of humor)
8. I almost never pay retail for anything. I am a sucker for savings. You're more likely to see me at a thrift store than the mall any day.
9. I enjoy trying new things. I find it fun to go to new restaurants, buy a new product on the grocery shelf, try a new up and coming product and tell people about my experience.
10. I treat my cats very well. Some say I spoil them. They are my fur babies. I sing to them every morning when I wake up and they love it.
So, there it is. That's me! I'm very friendly and I really enjoy engaging with our readers so please feel free to strike up a conversation any time and say hello.
Love, Angela
~*~*~*~*~*~*~*~*~*~*~*~*~*~*~*~*~*~*~*~*~*~*~*~*~*~*~*~
ABOUT HEATHER, Senior Blogger and one BAD A$$ MOFO

I'm Heather! I was born and raised in Cincinnati and while I currently live in the suburbs it is still Cincinnati. I graduated, with honors, from the University of Cincinnati with my Bachelor's in Communication. Professionally, my focus is in communication, public relations, and marketing. After graduating from college I moved into the government sector and have been a government contractor since 2004.
I am married to my best friend, Erik, and our beautiful daughter was born in November of 2009. My life passions include my family, reading, couponing (yes, I am one of those), product reviews, deal hunting, and general gab (hence the degree in Communication). I love to take in knowledge about anything that I can get my hands on; everything from a new book, the latest technology, to a new recipe.
A few random facts about me! I'm a Scorpio and have the personality to match it; my husband will tell you that is a good and bad thing, depending on the day. I would prefer a cabin in the woods, surrounded by snow, with a fire in the fire place, and hot chocolate in my cup over the beach any day of the week. I love all types of books, pirates, wizards, vampires, a love story, history… you name it and I have read it. I am an extreme couponer and even have a room in my house dedicated to my stockpile (see it HERE). Some people refer to this as hoarding but anyone that knows me knows that I believe in living frugal and giving back to others as often as I am able.
If you have any questions, don't hesitate to ask. I look forward to growing with the community and adding my little twist to the scenery.
~*~*~*~*~*~*~*~*~*~*~*~*~*~*~*~*~*~*~*~*~*~*~*~*~*~*~*~
Marie Sampson, Life Blogger
Marie is a single mom in her 30's , recently divorced, and works full-time. She loves to blog about current events, divorced life, struggles with mental illness, and more. Marie is our newest blogger and a welcomed addition.
~*~*~*~*~*~*~*~*~*~*~*~*~*~*~*~*~*~*~*~*~*~*~*~*~*~*~*~
YOUR NAME HERE!
Ask us about becoming a contributory blogger by emailing us at griffinshoney@yahoo(dot)com